Care to participate in a huge, massive, worldwide meditation which is also a scientific experiment?
Posted 27th Oct 2017
For participation, sign up here to get access: http://bit.l

y/2xR32f2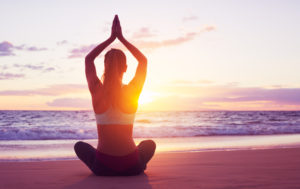 Here are the details!
Can we measure the spirit? In the documentary film "the field" which is being produced these days, we attempt to tackle this question by documenting procedures and experiments under strict scientific overwatch by "the global Consciousness project", Professor Konstantin G. Korotkov (Ph.D) from st. petersburg university, the HeartMath Institute and more.
We invite you to join "the great intention experiment" and take part in what could be a part of history. Arabs and Jews, Israelis and Palestinians, and tens of thousands more around the globe, for the first time in this caliber, will focus their consciousness at the exact same time for a period of 10 minutes and for the same goal. Will this collective consciousness be able to create a measurable, unified energy force field?
The experiment will be directed by Lynne Mctaggart, who has been studying the concept of consciousness effect on reality for many years now.
Lynne has 20 years of experience, managing experiments showing the effect of collective consciousness on reality – from changes in growth rate of plants to decreasing violence levels in various locations around the world.
There is no need for any prior knowhow on meditation or focusing your consciousness. All one needs is an internet connection and to sign up. At the appointed time Lynne will direct the meditation with simple instructions and you can participate wherever you are – via smartphone or computer.
The experiment itself will be documented for the producing of the film "the field". Preliminary results will be published here on the first few days after the experiment will take place, and detailed more elaborated results after full data analysis will be published later on, according to the analysis process that will be conducted as a part of "the world consciousness project".
The experiment for decreasing violence levels in the middle east will take place on November 9, 2017
Tel Aviv time 20:00
London time 18:00
New York time 13:00
Los Angeles 10:00
Tokyo 02:00 (10th Nov)
Learn more:
HeartMath Institute: https://www.heartmath.com/about
Professor KONSTANTIN G. KOROTKOV, Ph.D: https://www.facebook.com/dr.korotkov/
The Global Consciousness Project: http://noosphere.princeton.edu/